RAH Infotech Partners with Micro Focus to Help Enterprises Accelerate Digital Transformation in India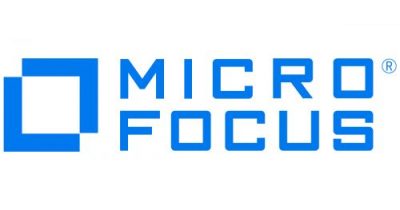 New Delhi, 04 June, 2021 : RAH Infotech, India's specialty technology distributor today announced it has partnered with Micro Focus (LSE:MCRO; NYSE:MFGP), one of the world's largest enterprise software makers, to help enterprises in India as they start their digitalization journeys and build more agile, cyber-secure and analytics driven organizations.
As a national distributor, RAH Infotech will leverage its pan-India distribution network to deploy Micro Focus' entire suite of technology solutions around Hybrid IT, Security, Enterprise DevOps and Predictive Analytics.
With its robust portfolio backed by advanced analytics, the company delivers the insights, efficiencies, and automation necessary to succeed in today's rapidly evolving marketplace.
"The COVID pandemic changed the way businesses use technology and it helped to accelerate digital transformation across business verticals worldwide. The WFH and lockdown norms posed new challenges as enterprises worked to maintain business continuity and their operational stability. The Micro Focus portfolio of software solutions addresses these challenges with its industry-leading digital transformation solutions," said Ashok Kumar, MD, RAH Infotech. "We are excited to distribute Micro Focus solutions because of our shared vision of delivering world-class digital infrastructure solutions to our customers."
As enterprises are increasingly moving towards cloud and hybrid environments, the partnership will ensure enterprise customers can transition, seamlessly and securely, to more future-proof, digital-first business operations, as well as deliver competitive advantages in terms of pricing, deployment, flexibility, agility, and scale.
"At Micro Focus, we strongly believe that customer success is linked to ours as well as our partners in designing and implementing solutions to solve customer business issues. At a time when enterprises are more reliant than ever on collaboration, we believe that partnerships are a competitive advantage" said Saurabh Saxena, Country Director, India, Micro Focus. "Micro Focus is committed to its partners and their success to help deliver outcome-driven solutions to the market. Our collaboration with RAH Infotech, fortifies our commitment towards innovation and customer-centricity."
About Micro Focus
Micro Focus delivers enterprise software to empower 40,000 customers worldwide to run, transform, and adapt. With a comprehensive portfolio, underpinned by a robust analytics ecosystem, Micro Focus delivers pragmatic, customer-centric solutions to bridge the gap between existing and emerging technologies and enable organizations to achieve Smart Digital Transformation. That's High Tech, Low Drama.
About RAH Infotech
RAH Infotech is a specialty value added distributor of mission-critical technology solutions including network and cyber security, disaster recovery and cloud. In over a decade of its operations, RAH Infotech has been consistently providing world class IT solutions to a large number of channel partners and corporates in India and SAARC countries. RAH Infotech is the fastest growing value-added distributor in India possessing 15 years of expertise in providing Information Management and Security solutions to a large number of customers across the country through its partnership with over 30 OEMs and over 500 channel partners. Headquartered in New Delhi, RAH Infotech has presence across the country with International presence in Netherlands, Singapore, the UK and the USA. To learn more visit www.rahinfotech.com