Shield Your Network from Hackers June | PC Quest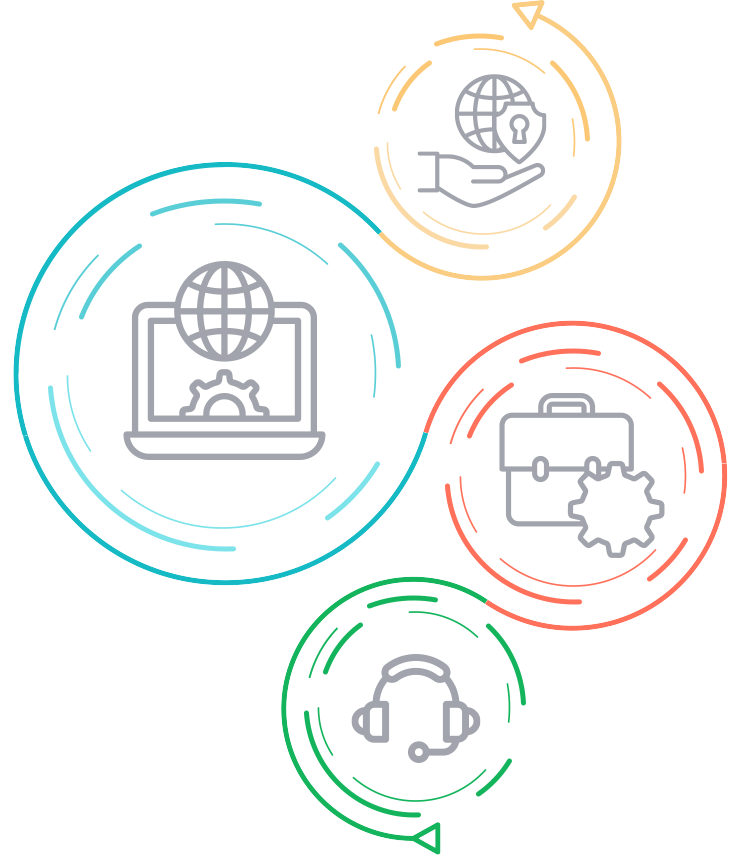 Rising trends like BYOD have led to a sudden increase in the number of devices on your network, which in turn demands greater network security and access control
– Ashok Kumar, CEO and MD – RAH Infotech
Last year, we witnessed a string of major data breaches that affected many high profile organisations in almost every business sector – be it BSFI, IT/telecom, healthcare, retail, manufacturing or government. Unfortunately, these incidents are not going away any time soon. Hackers have become more sophisticated in their approaches and cleverer at penetrating networks. All organizations have sensitive data that needs to be protected – customer information, customer transactions, financial information or intellectual property – any of it can be misused against you. That is why enterprises are upping their ante by implementing stronger network security solutions like network access control (NAC).
By deploying NAC, an enterprise restricts data that each user can access. It also implements anti -threat applications such as firewalls, antivirus software and spyware-detection programs. NAC can regulate and restrict the malpractices and unwanted activities that individual subscribers can indulge in on being connected. As a result, NAC has evolved into a 'foundational network security defence solution' as Frost & Sullivan puts it.
Rising Demand for NAC
It is important for organisations to stay a step ahead of attackers taking the right measures to stay secure. Hackers today are more persistent, and there is a dire need to create synergistic integrations between disparate security solutions. With NAC, enterprises can close security gaps and strengthen their security postures with real-time threat intelligence and the ability to auto remediate any potential threats that are discovered.
While NAC systems have been designed to secure assets in the financial, healthcare and government sectors, businesses across all sectors can benefit from these solutions. Apart from the BFSI segment which has always taken the lead in adopting security solutions, large enterprises in automobile and manufacturing sectors are also showing keen interest in adopting these solutions.
According to the Frost & Sullivan Global Analysis of the Network Access Control (NAC) Market report published in December 2014, the NAC worldwide market is estimated to grow over 38 per cent compared to the previous year. The Indian market is also witnessing a growing demand for NAC solutions. Enterprises which have over 1,000 users require NAC to manage security across devices from single console.
The Driving Factors
An important factor that has contributed to the growth in demand is the increasing size of NAC deployments which comes from inclusion of greater numbers of devices on the networks in SMEs and large enterprise networks – including the growing phenomenon of Bring Your Own Device (BYOD).
The Frost & Sullivan report states that the size of NAC deployments has been growing larger. Enterprise and mid -sized networks are expanding to include more devices per employee and bring your own device (BYOD). NAC deployments are increasing as mid -sized and enterprise networks are expanding to allow more devices per employee and support the BYOD trend. While virtual appliances have been gaining traction in the enterprise space, NAC security -as -a -service offerings are capturing the interest of companies in the small- to medium-sized business segment.
According to Frost & Sullivan, drivers for NAC growth will include complete endpoint visibility, integration with other security platforms, and a contextual awareness leading to more operational intelligence. The market is gradually evolving to address use cases where servers will share contextual data with firewalls and other security components to enable fine-grained policy enforcement.
Next -Gen NAC
The Frost and Sullivan study highlights that the latest generation of NAC products is able to solve top IT challenges and deliver tangible business value to customers. A leading reason for renewed NAC platform adoption is the shift in the value proposition away from that of restrictive, device authentication -based technology to one that enables network access and helps organizations streamline or automate a broad range of IT operations.
The new generation of NAC is changing the way enterprises work by considering their evolving business needs. It incorporates far greater functionality than the previous generation by providing an ability to deliver tangible business value to customers and solve some of the major challenges which exist in IT security. Part of this is the ability of next-gen NAC to strengthen endpoint compliance and enable BYOD programs rather than being restricted to device authentication.
NAC platforms are being integrated with other network defence tools. Many of the leading NAC providers already have mechanisms which allow the network and endpoint security information to be sent to other networks, applications and security platforms. As part of the overall mechanism, these NAC systems can also receive data from other platforms. The latest report from Frost & Sullivan on global analysis of the NAC market states that ForeScout Technologies, Cisco and juniper are the top three fastest selling NAC solution providers for large enterprises and small to medium sized enterprises (SME), which represent more than 69 percent of the NAC market. Of the total 69 percent global NAC market, ForeScout caters to 24.3 percent of the share.
The F&S report also affirms that bi-directional integration with other network and security platforms will continue to differentiate leading NAC vendors and be valued by customers. As such, NAC vendors actively seek integration with other network defences, including: advanced threat detection (ATD), antivirus (AV), virtual private networks (VPN), vulnerability management (VM), security information and event management (STEM), mobile device management (MDM), firewalls, and Web gateways.
"With NAC, enterprises can close security gaps and strengthen their security postures with real-time threat intelligence and the ability to auto remediate any potential threats that are discovered."

– Ashok Kumar
CEO and MD – RAH Infotech