RAH Infotech signs distribution agreement with Infoblox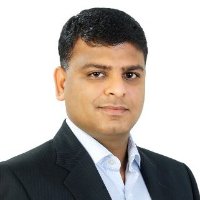 Infoblox delivers Actionable Network Intelligence to enterprise, government, and service provider customers around the world. As the industry leader in DNS, DHCP, and IP address management, the category known as DDI, Infoblox provides control and security from the core-empowering thousands of organizations to increase efficiency and visibility, reduce risk, and improve customer experience.
"This association with Infoblox will take our business portfolio to a different level and we are very excited about the prospects in the coming days. Dynamic and complex trends in data security, cloud, internet of things etc. are having grave effects on Network landscapes. One needs to think of network management solutions that are out of the box. Infoblox with its years of experience will bring in Intelligence, Insight, and Automation to solve many of the toughest networking challenges Indian corporates may have, " shared Ashok Kumar, CEO, RAH Infotech.
"Infoblox is pleased to collaborate with RAH Infotech and will leverage their strong channel / customer coverage to expand our footprint in India," said Wong Hwa Cheong, vice president of sales for Infoblox in Asia Pacific and Japan.
"Infoblox is an industry leader in DDI and offers customers compelling solutions that enable network administrators to centrally manage the entire solution, infrastructure, and data easily. We are confident that RAH's deep understanding of the local market, including their business partner network will mean that we are well positioned to address our customers' dynamic business requirements, now and in the future."